Categories >
Guides and Tips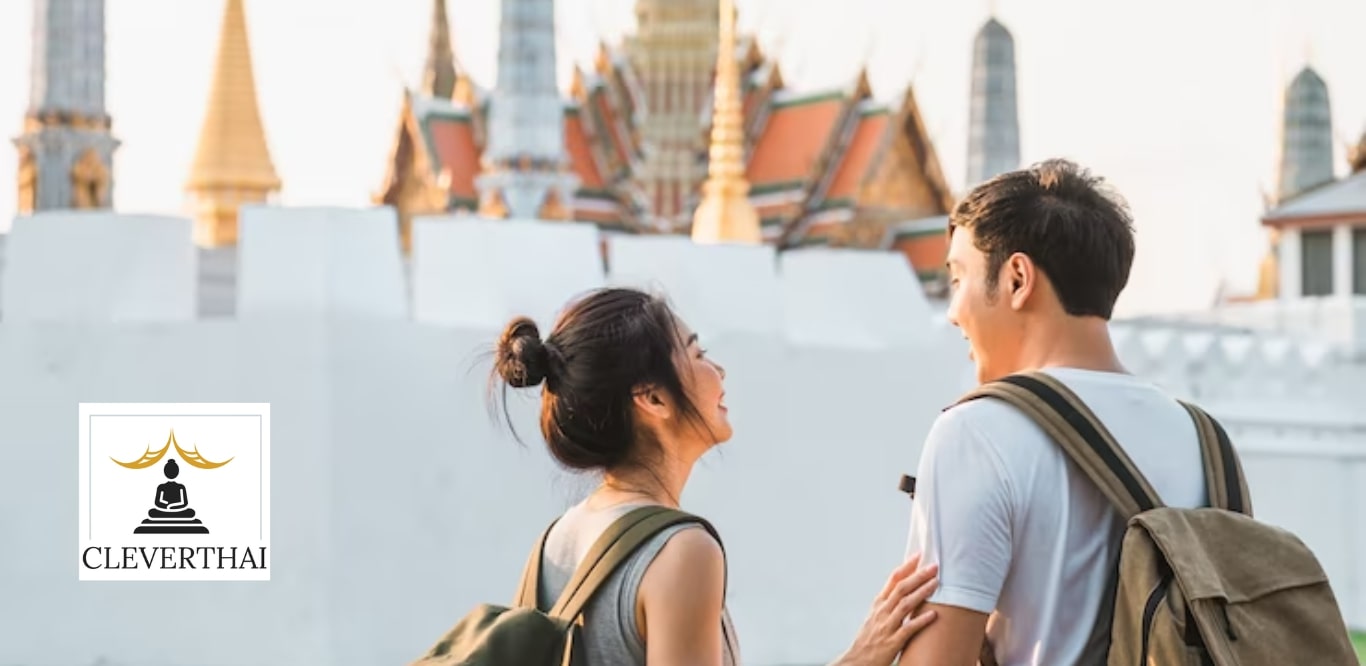 30 Best Things to Do in Bangkok
Bangkok has many options for those looking for things to do, such as visiting historic temples, watching neon-lit transvestite cabarets, going to heavenly rooftop bars, and shopping at designer boutiques.
Whether you're after that perfect photo-op or a taste of history and traditional foods— Bangkok has got you covered! Truly, Thailand's capital never fails to amaze, with its mixture of religions, cultures, customs, people, flavours, and food!
In this article, we're giving the rundown of the best things to do in Bangkok to help you plan your trip well!
Top 30 Things to Do in Bangkok
Bangkok, Thailand is undoubtedly a city that needs no introduction. For years, it has been on lists of top destinations in Southeast Asia and the world.
This city exudes pure adventure, reveals a kaleidoscope of culture, and has so much to offer at every turn. You can even fill your days with activities and clubbing 'til the early hours of the morning and still find out there are more things to do!
1. Visit Wat Pho To See The Reclining Buddha
If you're visiting Bangkok, there's no shortage of things to do. But when it comes to your top five, make sure that The Reclining Buddha is on the list.
This huge statue is located just outside Wat Pho, a temple in central Bangkok that contains Thailand's largest collection of Buddhist relics and artefacts.
The Reclining Buddha—which weighs over 100 tons—is a true sight to behold, and it's not just for Buddhists: everyone can enjoy this incredible work of art.
In addition, the temple itself is also worth seeing—it has a wide range of beautiful sculptures and gardens to explore. There are 108 bowls within the temple, and you can purchase coins for the bowls on the way in.
The story behind it is that on his journey to perfection, Buddha performed 108 good deeds. You can take a break to have a traditional Thai massage while you're visiting the temple.
2. Go to Sky Bar Bangkok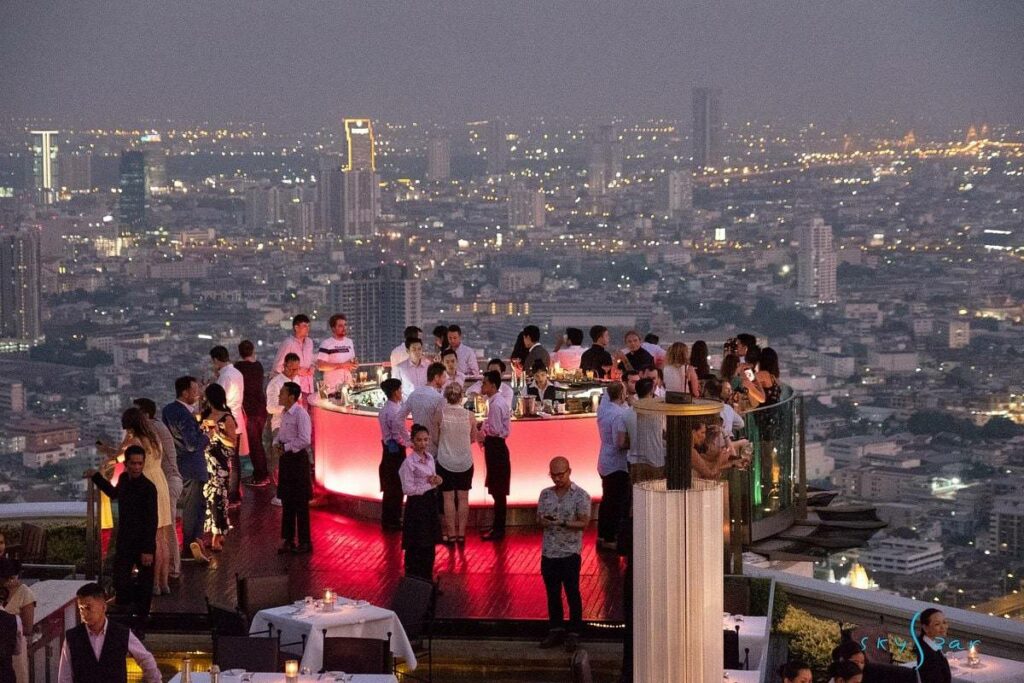 If you want to have a great time and enjoy the night, Sky Bar Bangkok is the place for you. This bar offers incredible views of the city and is definitely worth checking out while visiting the city.
Sky Bar Bangkok is located on the 63rd floor of Lebua State Tower in Thailand, and it's known as one of the highest bars in Southeast Asia. It offers 360-degree views of Bangkok and its surrounding area, including great shots of the Chao Phraya River.
When you visit Sky Bar Bangkok, don't forget to try one of their signature cocktails! They have a selection of drinks that are inspired by Thai culture, making them a fun way to experience local flavour while you're there.
3. Visit the Marble Temple
Wat Benchamabophit is known for its artistic beauty and incredibly intricate architecture.
The temple's white marble walls give it a very attractive and distinctive appearance. The temple was built using marble that was brought from Italy, which is why foreign visitors frequently refer to it as the Marble Temple.
In the halls encircling the ubosot, there is a collection of 52 Buddha images in various styles dating from various times, including Ayutthaya, Sukhothai, and Dvaravati, which are perfect for photo ops.
Lastly, another excellent feature of this temple is the availability of free WiFi.
4. Shop at Chatuchak Weekend Market
Chatuchak Weekend Market is one of the most famous and largest markets in Thailand.
It's fun to shop here since you can find anything you could possibly want—from clothes and accessories to housewares, electronics, furniture, pets, and even plants!
The market also has an amazing variety of food stalls that sell some delicious Thai dishes at a very affordable price.
If you're looking for something specific, just walk around until you see something that catches your eye! 
5. Catch a Break At Lumpini Park
Visitors are often so busy taking in all that this vibrant city has to offer that they don't take time for themselves. So if you're visiting Bangkok, make sure you take some time out for yourself at Lumpini Park.
It's a large park that's located in the middle of Bangkok and is one of the city's most popular tourist destinations. The park is known for its beautiful scenery and lush greenery.
There are plenty of activities for visitors to enjoy such as biking, walking around on foot, or practising yoga.If you want to catch some rays while relaxing then you should check out the beach located near the park.
You'll also find plenty of people enjoying themselves by riding boats or lounging on benches while reading books or listening to music with their headphones on.
The atmosphere here is very peaceful so it's definitely worth checking out if you're looking for something fun yet relaxing!
6 . Explore Chinatown's Offerings
Chinatown is filled with authentic Asian restaurants, shops, and markets. If you love Asian food and culture, this is the place for you!
Moreover, Chinatown is a bustling hub of activity, and there are plenty of activities to do there. You can shop for antiques or jewellery, eat delicious street food, or just take in the sights and sounds of this unique area.
You'll find everything you could want here—and it's all at very reasonable prices!
7. Experience Damnoen Saduak Floating Market
The Damnoen Saduak Floating Market is the most popular place to shop in Bangkok.
It consists of hundreds of vendors selling their goods. In addition to fresh produce, there are also many clothing, jewellery and souvenir shops that you can visit while you're there.
The market is open every day but if you want to experience it without crowds then it's best to visit early in the morning.
8. Pamper yourself at local spas.
Many spas in Bangkok cater to individuals and couples looking for a relaxing experience.
The city is full of luxurious spas specialising in treatments, from traditional Thai massages to facials and waxing.
There are even spas that offer something called "Thai" body treatments, which use oils made from natural ingredients like coconut and lemongrass to smooth your skin and leave you feeling refreshed—and smelling.
9. Climb the stairs to Wat Saket.
Wat Saket, or the Temple of the Golden Mount, is a temple in Bangkok that is a must-see for anyone visiting the city. It's located on a hill at Bangkok's centre, and it offers an incredible view of the city.
On top of an 80-metre mountain lies a massive gold-plated stupa housing Buddha relics.
The best time to visit this temple is during sunrise or sunset since you will be able to see the beautiful colours of the sky while they are reflected off the water below.
10. Visit Siam Amazing Park to enjoy a fantastic adventure.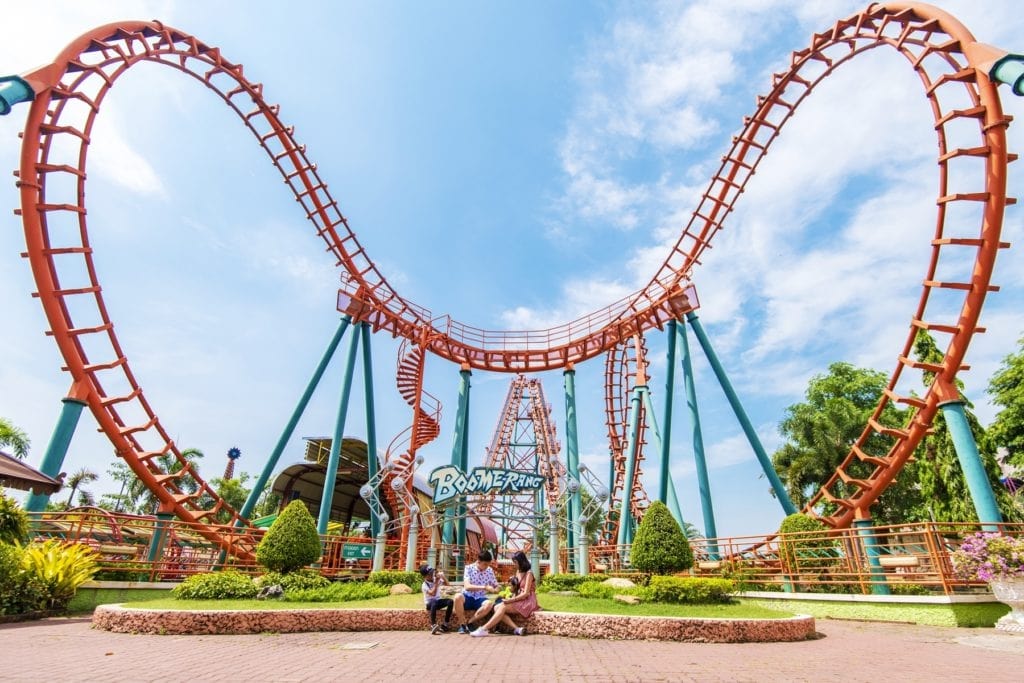 Siam Amazing Park is more than just an amusement park filled with rides and adventures. It also offers a water park with exciting water slides.
From racing quad bikes around the track to riding bumper cars, there's something for everyone at Siam Amazing Park.
This fun-filled park boasts a wide variety of attractions that are sure to keep you entertained all day long.
If you want to take a break from the action, try out one of their other rides, like the giant swing or go-karts.
You'll also be able to see a view of Bangkok from the top of their Ferris wheel or even take in some views of the city while taking a ride on their roller coaster!
If you're looking for more than just an adrenaline rush, this theme park also offers other activities, like paintball and bowling, as well as an arcade area where kids can play games while parents relax in one of their restaurants or bars.
11. Explore Chatuchak Park By Bike
Chatuchak Park is one of the largest green spaces in all of Bangkok, and it's a great place for an evening stroll or bike ride. You can even rent bikes from vendors in the park or bring your own from home.
Additionally, it's a terrific place for photography because the park is brimming with unique things that would make for interesting Instagram photos.
Once inside, visitors may admire the nine exquisite ASEAN sculptures, which are abstract works of art. It's also a great area to people-watch and get a glimpse of local life.
12. Explore the exhibits at the Museum of Contemporary Art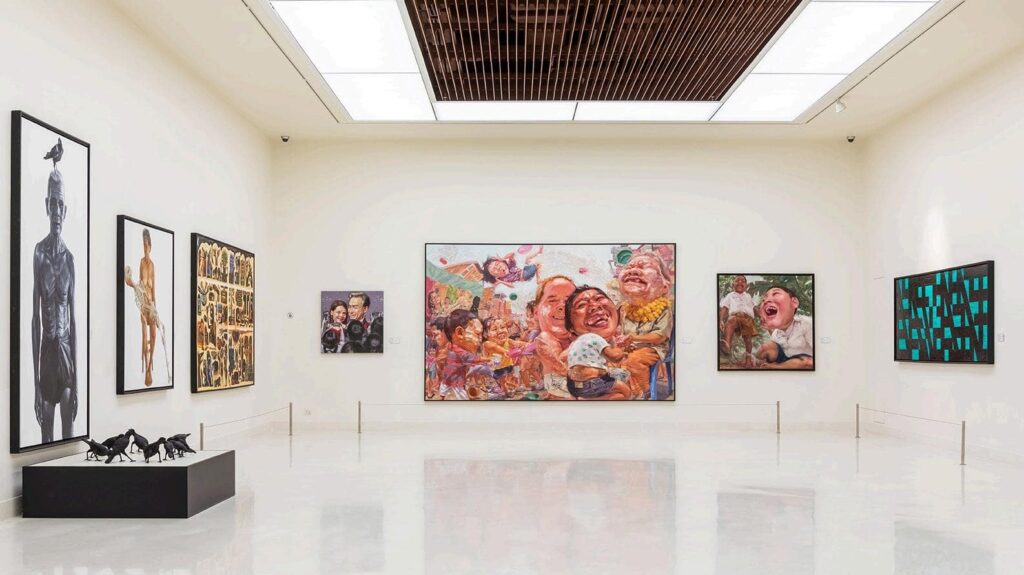 Boonchai Bencharongkul, a man with a profound enthusiasm for art, has spent the last three decades collecting outstanding pieces of art, which MOCA BANGKOK was specifically designed to display and exhibit.
As King Rama 9 was regarded as the "Father of Thai Contemporary art," MOCA Bangkok was built as a physical museum in his honour.
The museum has a rare collection of artwork that has been in royal collections and comes from old temples and other sacred places. These works of art serve as a declaration of Thai creativity, convictions, and thought patterns.
13. Learn about Thai culture at Museum Siam.
Located in the heart of Bangkok, this museum is dedicated to exploring Thai culture and history through art, architecture, and design.
Whether you're interested in learning more about Thailand's ancient past or its modern present, Museum Siam is sure to be an amazing experience for everyone who visits!
The museum houses a wide variety of artefacts from all over Thailand and features exhibits on everything from ancient artefacts to modern paintings. 
14. Take a trip to Pratunam Market, Thailand's largest apparel market.
Pratunam Market is Thailand's largest apparel market. It's absolutely massive, so you can spend hours wandering around and finding amazing new clothes, accessories and souvenirs for yourself or family members back home.
Everything from shoes to handbags to dresses can be found here, and it all comes at a great price! Plus, you can find knockoffs of popular brands that appear just like the real thing.
Pratunam Market is open 24 hours a day. However, it's best to visit from 11 AM to 8 PM since most stalls are open during this period.
The best part is, with so many options, bargaining and getting the best price is easier. 
15. Take pictures at Madame Tussauds with your favourite star in wax.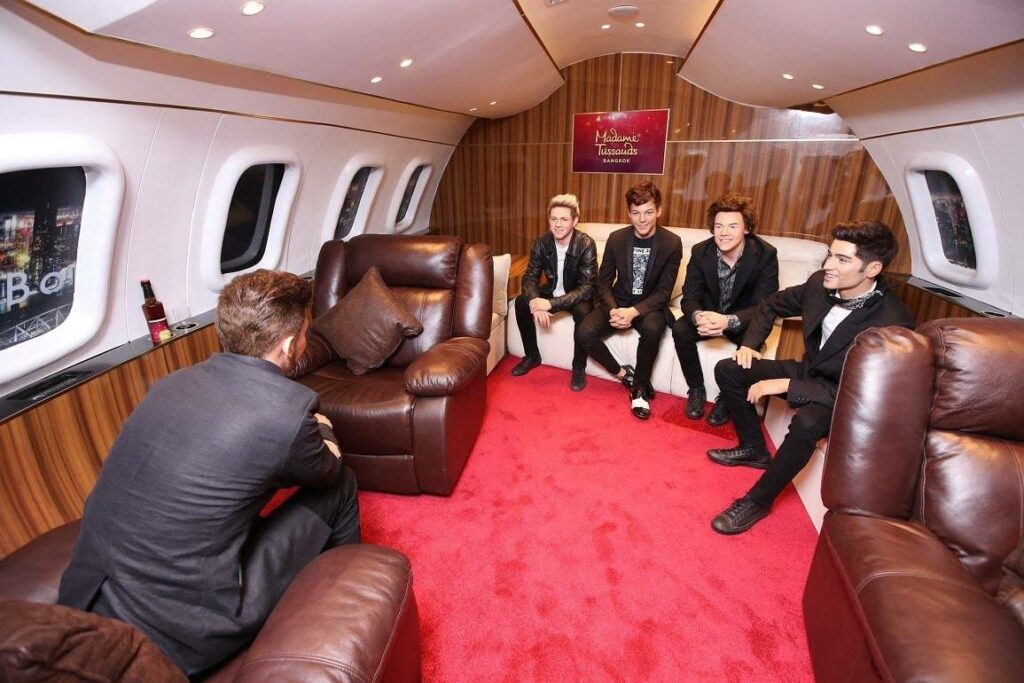 One of the most well-known tourist destinations in Bangkok is Madame Tussauds, and it's easy to see why.
Located at Siam Discovery Centre, Madame Tussauds is a wax museum that features over 90 life-size replicas of your favourite celebrities, ranging from Buddhist monks to pop stars.
Going here is a bit pricey, but you'll get to see your favourite celebrity in wax and take pictures with them, which is worth it for most people.
16. Shop At Siam Paragon
Shopping is one of the best things to do in Bangkok. The city is home to some of the world's most prestigious shopping malls and has a wide variety of stores to choose from.
If you want to shop for designer brands at discounted prices, then Siam Paragon is for you. It is one of the largest malls in Southeast Asia, with over 200 stores selling everything from clothes to electronics and jewellery. 
You can also find many restaurants and cafes inside this mall, so you don't have to worry about going hungry while trying out new clothes or gadgets.
17. Explore the Chao Phraya River by boat
If you're looking for an activity that combines history and nature, then taking a boat tour is a great option. You'll be able to see some of Bangkok's most iconic landmarks from a new perspective—and maybe even catch sight of some wildlife down below!
The Chao Phraya River is a beautiful place to spend some time. The river flows from north to south, so you can hop on one of the many boats docked along its banks and take a cruise down to Bangkok's historic city centre.
Most cruises last about two hours, but if you want to make it longer than that, you can hop off at one of the stops along the way and take your time exploring.
18. Visit Asiatique: The Riverfront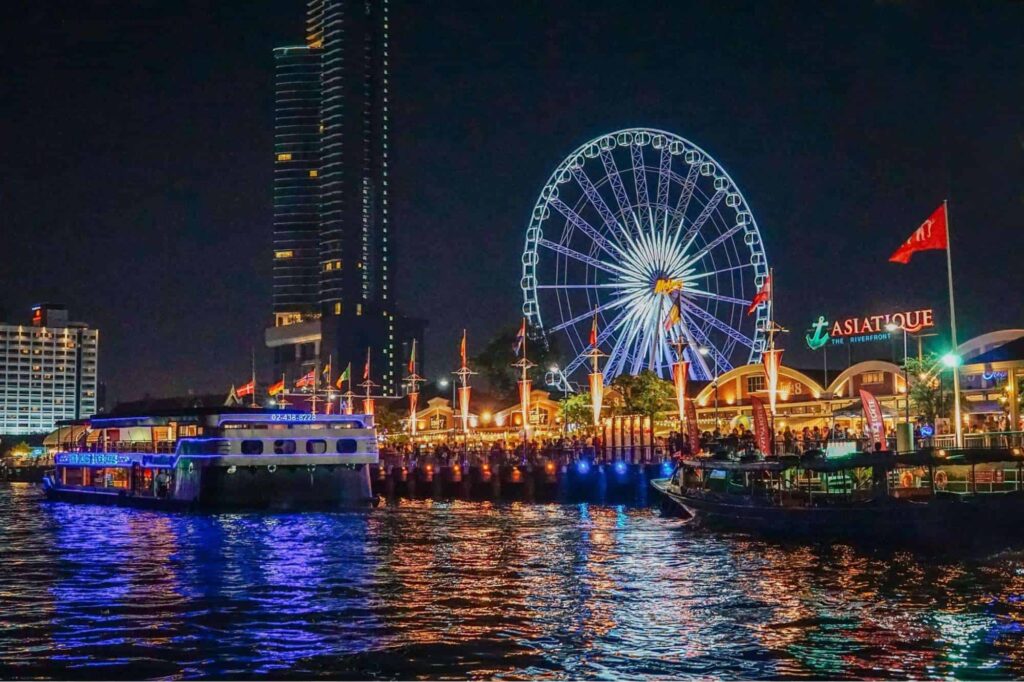 The Asiatique Riverfront, which is located on the banks of Bangkok's Chao Phraya River, features a variety of restaurants, entertainment venues, and night market stalls.
As Bangkok's first "large-scale riverside shopping centre," Asiatique Riverfront is a nighttime shopping and dining haven.
It's open from 5 PM, and spending the evening there won't be a problem because you'll enjoy exploring the boutiques and finding presents or something for yourself.
If this isn't enough leisure activity, nightly highlights include everything from Calypso ladyboy cabarets to traditional Thai puppet plays.
Lastly, instead of row after row of tourist souvenirs, the selection of stores is unique, offering a nice selection of different brands. This bazaar is popular among locals, yet it is not overwhelmed by tourists.
19. Go to Vertigo at Banyan Tree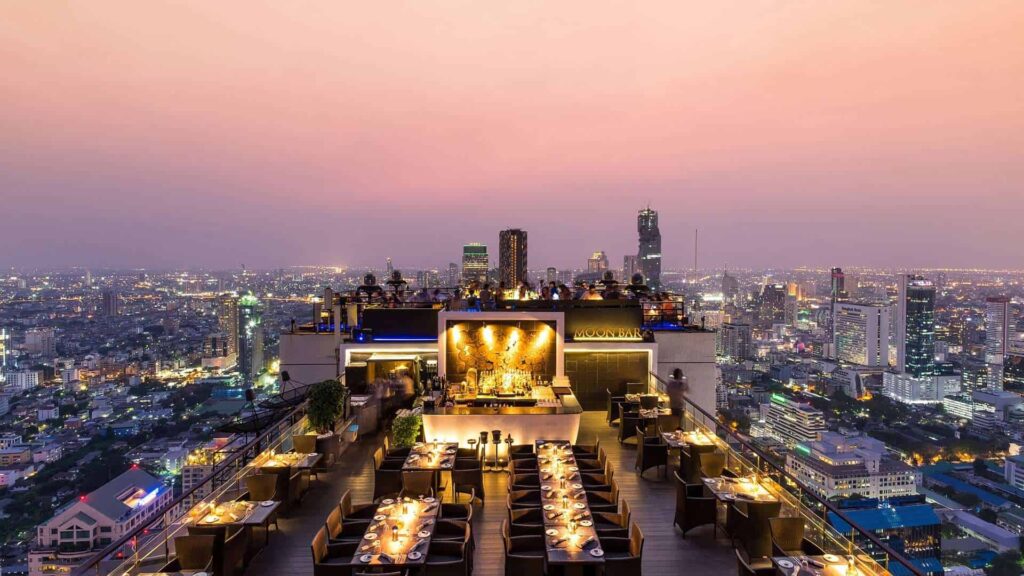 Vertigo is a fantastic rooftop restaurant at the Banyan Tree where you can dine while gazing up at the stars and admiring the city of Bangkok sparkle below you.
The restaurant is situated 61 stories above the city on the top of the opulent hotel on South Sathorn Road.
It provides a panoramic view of the Chao Phraya River and the downtown commercial centre. For a memorable night out when visiting Thailand, Vertigo Restaurant is a great choice.
Moreover, it has a great menu and an impressive wine list, so you can have some delicious food while you enjoy the view!
20. Visit Wat Arun (The Temple of Dawn)
Located on the riverfront of the Chao Phraya River, Wat Arun is one of Bangkok's most iconic landmarks. The temple features stunning architecture with vibrant colours that make it a must-see attraction while visiting Bangkok.
Over 70 metres high, the majestic spire is delicately decorated with tiny bits of Chinese porcelain and coloured glass arranged in delicate patterns.
You should allow enough time for your visit to Wat Arun because there are many lovely structures, pavilions, and statues to explore and the temple grounds are quite large.
The best times to visit are early in the morning or late in the afternoon since the atmosphere is lovely and tranquil at this time.
21 . Check out the Erawan Museum's three-headed elephant.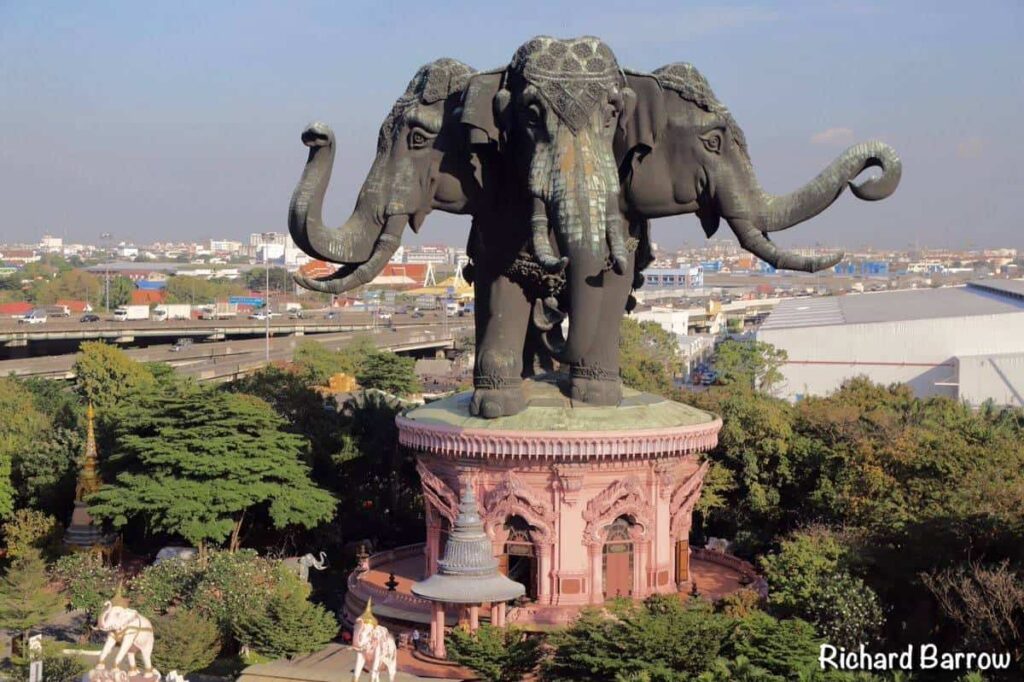 The Erawan Museum has one of Thailand's most stunning private art collections and also serves as a visual portrayal of Thailand's Theravada Buddhism's three-tiered cosmology, which includes the underworld, the human world, and the heavens.
The Erawan Museum includes a tiny collection of antiquities and religious relics belonging to the museum's owner, Khun Lek Viriyapant. Despite having the identification "museum," it doesn't feel like a regular museum.
While there are some religious and cultural objects there, the overall impression is more of an outdoor exhibition of statues and shrines with a huge three-headed elephant serving as the focal point.
22.  Explore the biggest aquarium in Southeast Asia, Sea Life Ocean World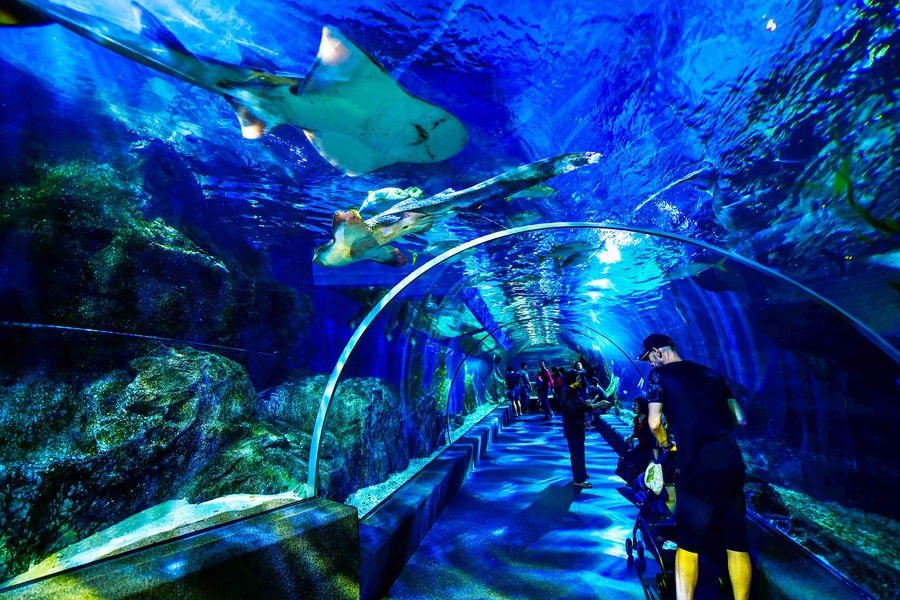 Sea Life Ocean World is a huge aquarium located right in the heart of Bangkok.
Inside, guests can see a wide range of marine life from Thailand and around the globe and participate in a number of educational activities to learn more about the many marine species.
This aquarium is a great place to spend an afternoon with family and friends or just by yourself. It's got everything from exotic sea creatures like sharks and rays to adorable penguins.
In order to avoid any difficulties at the entrance, be sure to purchase your tickets in advance. Moreover, get separate entrance tickets if you're interested in extracurricular activities like the Shark Dive and Beyond the Surface.
23. Visit Safari World to see Bangkok's wild side.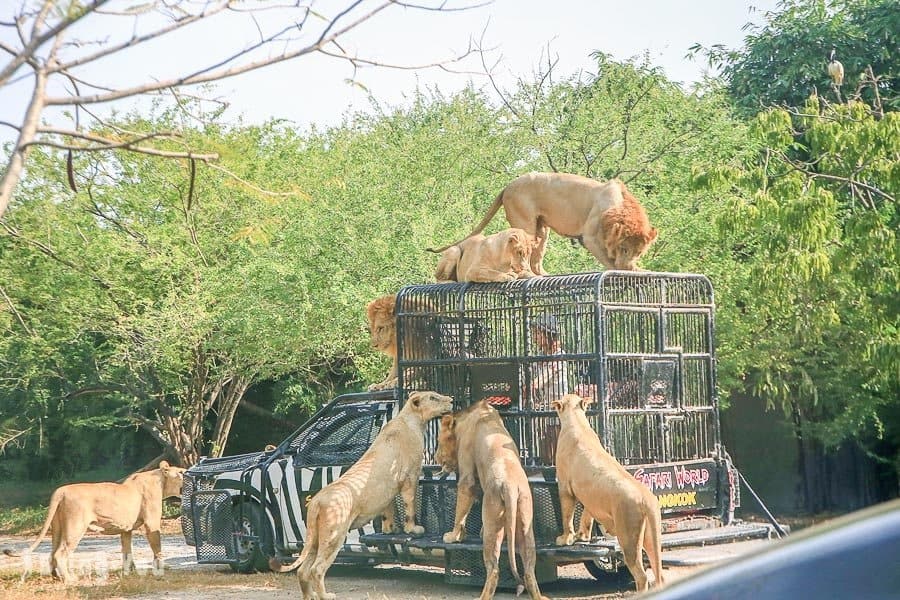 If you're looking for the best things to do in Bangkok, you can't go wrong with a visit to Safari World.
It's not just any zoo—it's an immersive experience that takes you into the wilds of Bangkok, where you'll see all sorts of exotic animals.
You'll get to see the animals roaming freely in their natural habitat, where visitors can get up close and personal with elephants, tigers, lions, monkeys—even giraffes!
Additionally, you don't have to worry about getting too close, though, since there are fences around every exhibit so that guests can enjoy their visit without having any unwanted encounters with wild animals.
There are also several shows performed throughout the day, such as sea lions or elephant shows, where you can learn more about these amazing animals while they perform tricks!
Moreover, you'll also get to participate in fun activities like feeding time!
24. Explore the Mahanakhon SkyWalk Observation Deck's glass pathway.
Despite the fact that there are many rival locations that might also provide breathtaking high-up views of the city and the adjacent rivers, the Mahanakhon SkyWalk Observation Deck is the place to be due to its spectacular glass floor on the 78th level.
Adrenaline junkies can stroll on the glass floor and observe not only the panoramic view of the skyscraper, but also what's below.
The Mahanakhon SkyWalk is a glass-floored observation deck jutting out from the top of one of Bangkok's tallest buildings—the Mahanakhon Tower.
If you're scared of heights, this might not be for you but if you don't mind a little vertigo, then this will be one of the most exhilarating experiences of your life.
From up here, you'll be able to see all over Bangkok: from the glittering lights of Siam Square to Wat Arun temple's golden spires across Chao Phraya River; even as far away as Pattaya Beach in Thailand's south coast!
An overview of the Mahanakhon Skywalk :
25. Watch Kickboxing (Muay Thai)
One thing that you should do when visiting Bangkok is watch Muay Thai (kickboxing).
Muay Thai is a type of kickboxing that originated in Thailand, and the best way to learn about this is by attending one of its matches.
You'll see some familiar moves from other martial arts like karate and taekwondo, but Muay Thai also includes kicks at all angles and positions. Some fighters even use their knees!
There are many places where you can watch Muay Thai fights in Bangkok, but Lumpinee Boxing Stadium is considered to be the best place to watch these fights because it has a large capacity.
26. Explore the Bangkok Nightlife
Bangkok is known for its incredible street food, but it's also got some of the best bars and clubs in all of Asia.
The city's nightlife scene is diverse and dynamic, offering everything from traditional Thai music performances to underground dance clubs where you can dance until dawn.
Plus, Bangkok is a city that never sleeps. From the moment you land in the city, you'll be surrounded by people who enjoy the nightlife.
It's a 24-hour city, and it has some of the best clubs, bars, and pubs in Asia. The city also has a thriving music scene, with live performances going on all over town every single night of the week.
Whether you're looking for a place to get your groove on or just meet new people while enjoying some great drinks, Bangkok has something for everyone.
27. Visit Jim Thompson House
The Jim Thompson House is located across from National Stadium. It is the Thai residence of James H. W. Thompson, the American soldier who started Thailand's Thai silk industry.
He was instrumental in preserving Thai arts and crafts during this time period, and his home is now a museum with rooms filled with art, antiques, and artefacts that he collected during his time there.
It also features contemporary art exhibitions from around the world.
28. Visit Erawan Shrine
One of the most visited Hindu sanctuaries in Bangkok's centre is Erawan Shrine. Crowds frequently gather to honour a gold sculpture of the four-faced Brahma God, Than Tao Mahaprom, throughout the day, offering flowers and incense sticks.
You could also see female dancers here dressed in sparkling attire. Dancers chant the name of the supplicant, who sits in front of them facing the Brahma statue, during the four-minute performance.
The cost of the dances varies according to the number of dancers and starts at 260 THB which lasts between five and ten minutes.
29. Take a boat cruise to witness Bangkok's night beauty.
One of the best things to do in Bangkok is to take a boat cruise. Not only will you be able to witness the city's night beauty, but you'll also get to see some of the city's most famous landmarks, such as the Wat Arun Temple and Grand Palace.
There are many options available, so you can choose one that suits your budget and style preferences.
The best time for you to take a boat cruise is between 7:00 pm and 11:00 pm when the sun sets so that you can enjoy the beautiful scenery of Bangkok during nighttime.
You can also enjoy dinner while you cruise down the river or just relax with a drink while watching all the sights go by.
30. Take a helicopter tour and witness Bangkok from above.
Taking a helicopter tour of Bangkok is a must-do. You'll get to witness the city from above, and see some pretty incredible sights.
One thing that makes this tour so great is that it's more than just a view—you'll also learn about the history of Thailand's capital city from the friendly pilot who takes you up there.
This can be pricey so make sure to make the most out of it. Your 20 minutes in the helicopter will fly by in the blink of an eye since there is so much to see from above. 
Where to Eat in Bangkok
Given the size of Bangkok, it shouldn't be as much of a surprise that there are some incredible places to eat. But, at the same time, with so many choices, it can be difficult to know where to head for that amazing meal; one you can't forget.
With this in mind, we've put together a list of some amazing spots to grab something quick and easy, as well as those occasions when you want to be a little more adventurous.
Where to Stay in Bangkok
If you're looking for a place to stay in Bangkok, there are a lot of options available around the city.
We've put together a list of the best locations and accommodations for your vacation. Whether you want to be near the action or need some peace and quiet, we've got it covered.
How to Get Around Bangkok
Bangkok is known for its terrible traffic bottlenecks, especially around rush hour. As a result, travelling and navigating the city might be challenging, especially if it's your first time.
To get around Bangkok, people commonly use the following modes of transport: BTS Skytrain or the Metro, tuk-tuks, and taxis. Ride-hailing apps are also used by many locals and tourists – Grab and Bolt are currently the leading options in the Thai market.
The Skytrain or Metro is the ideal mode of transportation in Bangkok since it is quick, convenient, and user-friendly for tourists.
Thais also employ Bangkok's trademark tuk-tuk (pronounced đúk đúk; motorised three-wheel taxis) for short distances.
Even though they price unreasonably and have a low roof that prevents you from seeing anything, almost everyone rides a tuk-tuk at least once since, for tourists, these are a necessary part of the Bangkok experience.
Another alternative is to take a taxi. Bangkok's taxis are generally clean and comfortable, and the drivers are kind and helpful.
Taxis are another ideal way to travel around the city, despite the cost- and language barrier-related concerns of many first-time visitors. Notably, taxis cost less than or just about the same tuk-tuks over the same distance.
For those looking for a more private and upscale experience, Bangkok has several reliable luxury car rental companies that even offer chauffeur and bodyguard services, along with its luxury cars for rent.
FAQs about Things To Do in Bangkok