Categories >
Other Services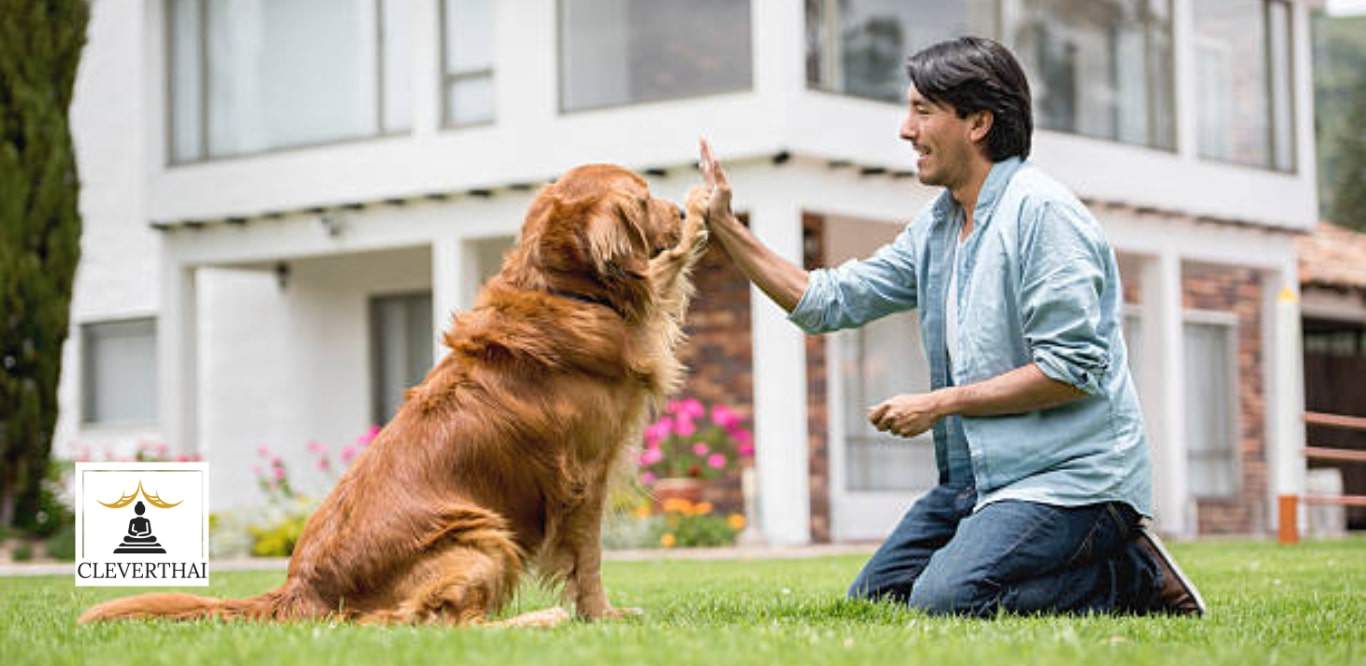 The 3 Best Dog Training Centers in Bangkok
How We Picked
Trainer's specialty
Professional dog trainers can teach you everything from fundamental dog obedience to how to deal with problem behaviors like biting, excessive chewing, and furniture destruction. Choose a trainer that is familiar with your dog's breed and can address specific issues.

Expertise
Certified dog trainers have completed academic and practical requirements and have worked to improve their dog training abilities.

Environment
We looked for a center that has calming and clean surroundings for the dog's training and playing area. 

Rates
A secure payment system that accepts a number of payment methods should be available at the facility. Prices should not be too expensive or too low. An acceptable price is equal to or somewhat lower than the market average.

Client satisfaction
Based on our surveys, we determined how satisfied previous clients were with the facility's service.
1. K-9 Dog Training Bangkok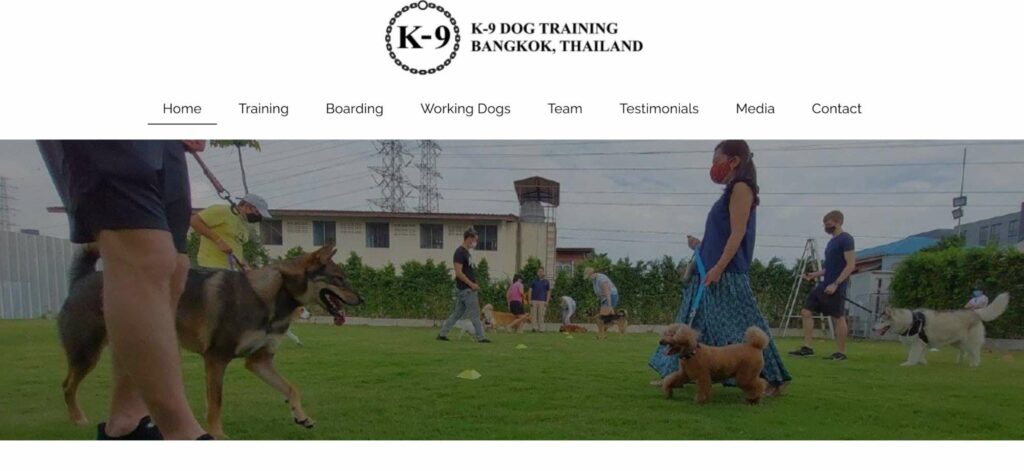 Services: Training, Boarding, Working Dog Programs
Website: https://k9bangkok.com/
Address: Camp K-9 Pattanakarn 13, Khlongton, Khwaeng Suan Luang. Khet Suan Luang, Bangkok 10110
Contact Information: +66818461478
Operating Hours: Monday to Thursday- 9:00 AM – 1:00 PM
Friday- Closed
Saturday- 8:30 AM- 1:00 PM
Sunday- 8:30AM -2:00 PM
| | |
| --- | --- |
| Google Reviews Score | 4.9/5 |
| Facebook Reviews Score | 4.8/5 |
| Total Reviews | 4.7/5 |
| Score Consistency | 4.7/5 |
| | |
| --- | --- |
| Trainer's Specialty | 4.8/5 |
| Expertise | 5/5 |
| Environment | 4/5 |
| Rates | 5/5 |
| Client Satisfaction | 4.8/5 |
Has more services other than dog training centers
Has experience of over 25 years
Offers dog boarding services 
Doesn't accept walk-ins
Boarding is only available to current and former clients
K-9 Dog Training Bangkok has provided a wide range of dog-related services for over 25 years, including training and behavior problem resolution.
Obedience training, resolving behavior problems such as fear and aggression difficulties, companion protection training, and professional courses for dog trainers, military and police working dog handlers are among the services and courses offered by the center.
We think it is an excellent place to train a new puppy or an older dog with undesirable traits. Its training system also allows you to learn how your dog thinks and interacts with the environment.
Your dog will learn obedience rules and what is expected from them through training. After the sessions, you will form a meaningful friendship and partnership with a furry pal.
Additionally, the center provides three training formats: group classes, boarding & training, and private training. Its training program also offers three courses: basic on-lead obedience, intermediate course, and advanced obedience.
We appreciate that the professional dog training programs have a set duration of three months and demand full-time involvement. This ensures that the training program will provide the desired results.
The center offers comprehensive training for qualified dog trainers and teaches companion dogs and their owners. Its training programs include agility instruction, obedience training, and specialty dog training services.
Working dog programs are also available for handlers and dogs who meet the requirements. In addition, its Companion Protection Training classes educate your dog on how to defend you in the house or in public.
After a few weeks, you will notice a difference in your dog's behaviors and how they react to your commands.
It's also nice that the center has a boarding service for your dogs. We like how it took care of our dogs and ensured their safety while maintaining a comfortable and structured environment.
Plus, pick-up and delivery services are available for boarding, which we find very convenient.
However, we find it inconvenient that you can't bring your dogs to the center without booking an appointment.
Also, it's quite disappointing that it only accepts current and former students into its boarding care at the moment.
2. Jojo House Dog Master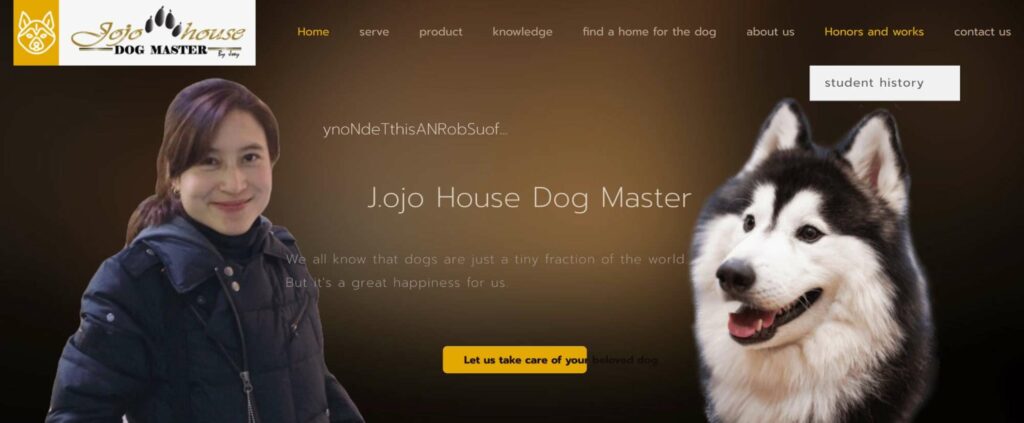 Service: Training, Dog Pool, Puppy Selection Service, Playground Service, Adopt a Dog
Website: https://www.jojohouse.com/
Address: 88 Soi Ramkhamhaeng 30, Huamark, Bangkapi, Bangkok 10240
Contact Information: 081-5546999
Operating Hours: Open Daily except Thursday – 9:00 AM – 3:00 PM
| | |
| --- | --- |
| Google Reviews Score | 4.8/5 |
| Facebook Reviews Score | 4.8/5 |
| Total Reviews | 4/5 |
| Score Consistency | 4.8/5 |
| | |
| --- | --- |
| Trainer's Specialty | 4.9/5 |
| Expertise | 5/5 |
| Environment | 4/5 |
| Rates | 4/5 |
| Client Satisfaction | 4.5/5 |
Has more services other than dog training facilities
Checks on dogs on a regular basis
Understands dog psychology 
Exercise programs for dogs
Jojo House Dog Master has been providing dog training, boarding, and pool services for over ten years. In addition, it provides running grounds and sells various dog-related items like treadmills, leashes, and canine collagen.
Jojo House Dog Master is a fantastic short or long-term dog boarding option in Bangkok's Ramkanghaeng neighborhood. Many dog owners trust it and its training services for all breeds of dogs.
The facility has a huge training field, a grassy area, a swimming pool, and exercise treadmills. The dogs exercise daily according to age, athletic ability, and motivation.
Once a week, they are also bathed and showered.
Jojo House Dog Master provides a free 20-meter dog pool and an experienced dog trainer to closely monitor your pet.
Since the staff understands dog psychology, you can be confident that your dog will not exhibit any fear or aggression while swimming at the facility.
There are always humans on-site, and pets are checked regularly. Joey and her crew work with each client to determine the best boarding care for their pet as she believes that awareness of what each dog breed needs is important.
We also appreciate that the center provides a Dog Training at Home Course taught by Teacher Joey, which teaches owners how to easily train their dogs at home. This enables them to solve problems with their dogs in real-life situations.
We appreciate how patient and professional the professors are. They provided excellent care for our dog and assisted in his socialization with other people and pets.
In addition, the provider's strict schedule makes it easier for our dogs to concentrate and relax.
However, the downside of the center is its rates. So if you're looking for a place that fits your budget, this might not be the best option.
3. Dog Space BKK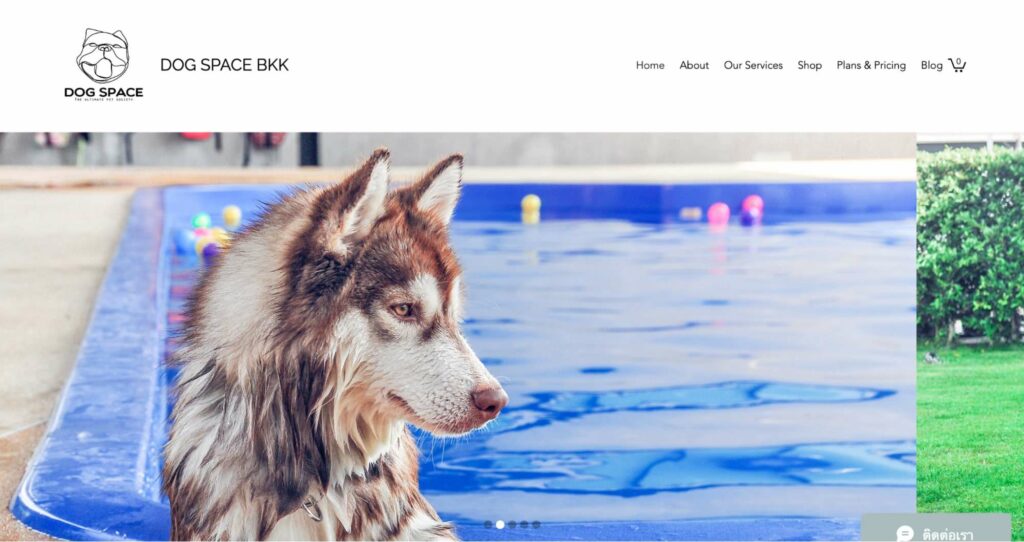 Services: Daycare, Boarding, Swimming pool, Minimal Training
Website: https://www.dogspacebkkhotel.com/
Address: Bang Phli Yai, Bang Phli District, Samut Prakan 10540, Thailand
Contact Information: 083 920 1122
Operating Hours: Tuesday to Friday: 9:00 AM- 5:30 PM, Saturday – Sunday: 9:00 AM- 6:00 PM, Monday – Closed
| | |
| --- | --- |
| Google Reviews Score | 4.4/5 |
| Facebook Reviews Score | 4.8/5 |
| Total Reviews | 4/5 |
| Score Consistency | 4.3/5 |
| | |
| --- | --- |
| Trainer's Specialty | 4.5/5 |
| Expertise | 4.5/5 |
| Environment | 5/5 |
| Rates | 5/5 |
| Client Satisfaction | 4.5/5 |
Has more services other than dog training facilities 
Affordable
Spacious facility 
Has a dog pool 
Offers dog boarding services 
Rates vary depending on your dog 
Training only provides basic instructions
Dog Space BKK has been serving a growing client base and expanding its service options since 2016. It is motivated by a passion for animals and a thorough understanding of quality pet care.
It offers activities during the day for the dogs to meet, exercise, and socialize with one another, which we find very pleasing. The camp also assigns space and time to each dog based on their personality.
​It's great that the camp is spacious, and offers a lot of space for the dogs to play or hang around. It's also clean and the maintenance is great.
We like that each dog can be released individually if it prefers seclusion. Aside from activity time, they will also be kept in the center's air-conditioned area.
Regarding the boarding service, the facility ensures that each dog's room is cleaned and disinfected after each entry and exit.
While being away from our fur babies is quite difficult, the center sends videos or pictures of your dogs when you request one.
Another fun feature is its dog pool. The dogs are taught to swim and are provided with life jackets, which is cute!
You can either take your dog into the water with you or leave it with the staff and relax in the coffee shop.
Aside from the well-kept grounds, the pool is so clear that you'd never guess it's for dogs.
Regarding the training, the center only provides basic instruction on the dog's behavior and movements. However, you will notice a difference in your pet's attitude even only after a few visits.
The only drawback we noticed is that the price varies based on your dog's breed, weight, body size, and hair type.