Categories >
Guides and Tips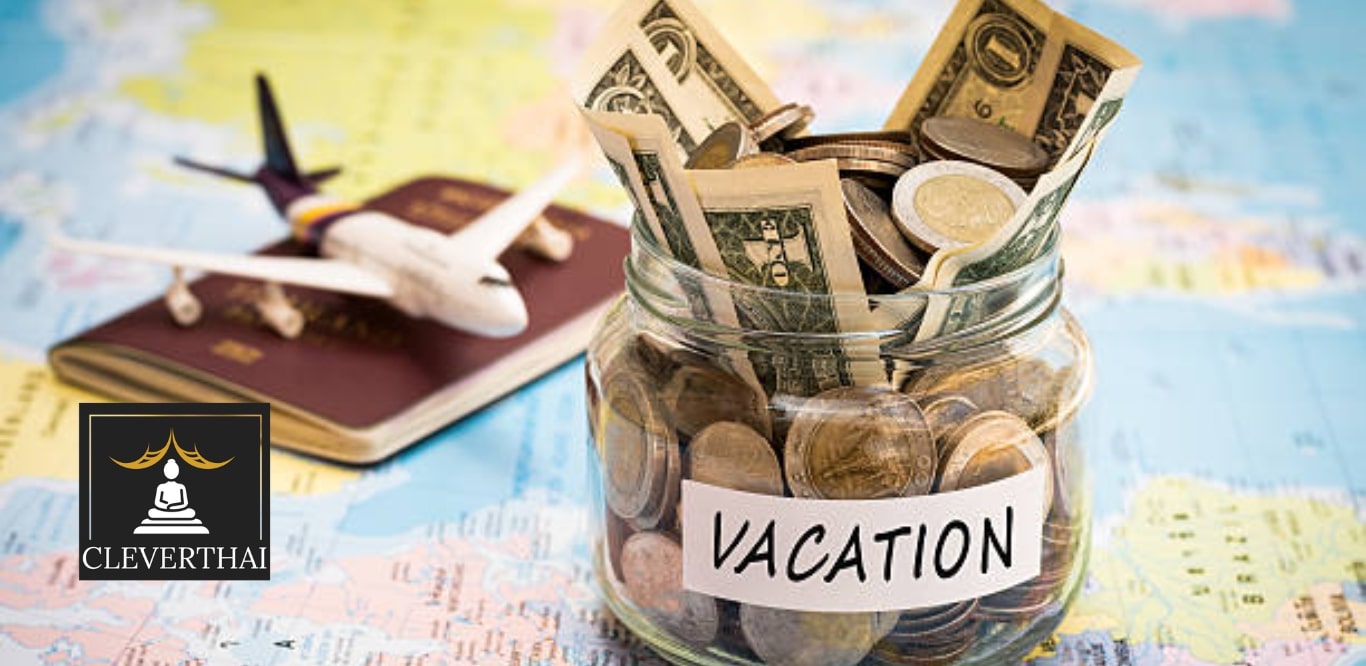 13 Cheap Things to Do in Phuket [With Prices!]
Thinking of travelling to Phuket and want to have fun but stay on a budget? Phuket has a wide range of activities and attractions, but there are a few that remain very affordable.
Some cheap things to do in Phuket are visiting temples, going to the beach, exploring night markets, and sightseeing at different viewpoints.
These activities can help you enjoy the local flavour of Phuket without draining your bank account.
In this listicle we will break down must-see activities, tours, and attractions that don't cost a lot of money. Let's get started!
13 Cheap Things to Do in Phuket
Phuket has a lot to offer. Besides being very beautiful, the island has a very interesting culture and history and is a centre for all sorts of outdoor activities.
Getting around Phuket is easy and cheap. Whether you're into relaxing on the beaches or interesting diving spots, there's something for everyone in this small paradise island. 
1. Explore the night markets.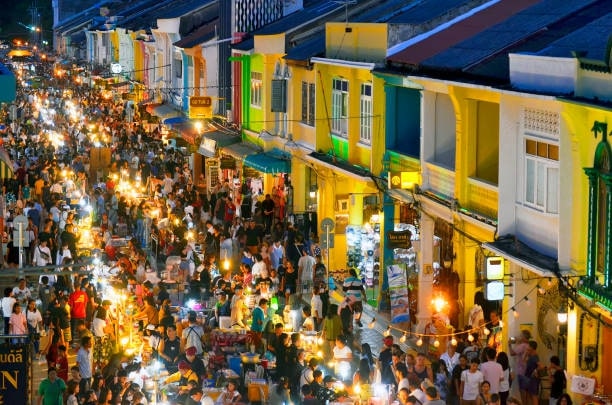 Entrance Fee
Free
Minimum price to spend
30 THB (Thai street foods)
150 THB (secondhand goods)
There's more to island life than tourists and palm trees, such as authentic Thai culture and food. Phuket also has a handful of night markets stocked with fresh goods, where you can grab some cheap Thai delicacies.
Night markets, also known as "fly-by" or "night bazaar," are a great place to look for cheap souvenirs. These marketplaces usually have food vendors selling items such as local fruit, desserts and fried snacks.
Many night markets will also have clothing stores selling handbags, clothes and jewellery at a very low price.
Thai silk, vintage items, handicrafts, spa products, batiks, Phuket pearls, and soap flowers are a few of the most sought-after items to purchase in Phuket.
2. Visit the temples.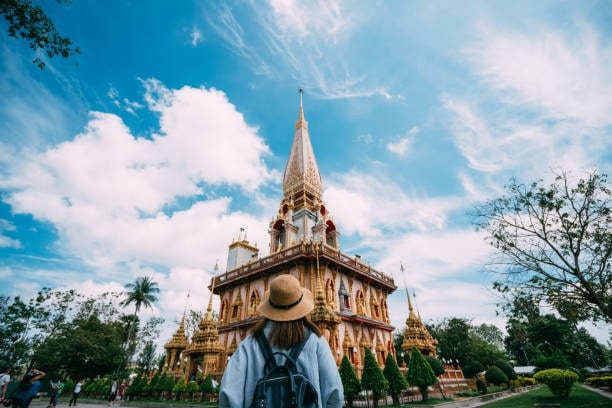 There are several things to do in Phuket, and we're not just talking about the beaches. If you want to get the most out of the island's culture, head to one of its many temples and learn about the local religion.
You can find some of these temples by walking around town.
The Thai people have a deep devotion to their religion, which means there are lots of beautiful temples all over the country.
If you're interested in visiting one, check out Wat Chalong or Chalong Temple. This is an incredibly beautiful temple that provides an opportunity for visitors to learn about Buddhism through guided tours.
3. Eat local foods.
| | |
| --- | --- |
| Minimum price to spend | 150 THB |
Eating Thai street food is a cheap way to enjoy some of the best Thai food in Phuket. The food here is truly amazing, and it's a great way to experience the culture of Thailand at its finest.
You can find all kinds of delicious dishes at local restaurants, from traditional Thai curries to more modern fusion dishes.
Thai food is famous worldwide, but it's especially beloved in Phuket. In addition, eating Thai street food in Phuket is a cheap and fun way to experience the island's cuisine.
The food is fresh and made with local ingredients. If you're looking for something more upscale, head downtown for some of the area's best restaurants.
The best street food is found along Patong Beach, where many vendors sell everything from fried noodles and curry to grilled fish and beef satays. You can find street food stalls everywhere, right in front of your hotel!
Suppose you're looking for something more refined than street food; head to Kata Beach. There are many restaurants serving Thai cuisines here and Western-style food, so there's something for every taste!
4. Go to the beach.
Going to the beach is a great way to spend your day in Phuket. There is something about the sound of waves crashing on the shore and the smell of salty air that makes you feel like you're on vacation.
If you want to get away from it all, go to one of the beaches near Karon. This is where all of the tourists go because it's where you can see the most beautiful sunsets and the best snorkelling opportunities.
You'll probably want to bring a book, snack, or something because this place gets busy during peak season!
Not only is it gorgeous, but it's also a great place to get some good exercise and enjoy the ocean breeze. If you're not up for swimming or playing in the surf, there are plenty of activities on offer at the beach that will keep you entertained while you're there.
For example, if you'd like to sit down and relax, there's always a beachside restaurant where you can dine with your friends or family and enjoy some delicious Thai food.
You could also bring along a blanket or towel to lay down on the sand and take in all of the natural beauty around you.
5. Snorkelling
| | |
| --- | --- |
| Minimum price to spend | 200 THB |
Snorkelling is a great way to explore the beautiful tropical coral reefs around Phuket. You can see fish, coral, and sea life up close and personal! So if you're looking for an activity that's safe, affordable, and super fun, snorkelling is it.
There are tons of places to go snorkelling in Phuket. You can rent equipment from your hotel or find deals on local tours.
The best part? Snorkelling doesn't require extra planning—you just jump in and start exploring!
Masks, snorkel, and fins are typically rented for roughly 200 THB. A snorkelling day trip is another option; it typically costs around 2,500 THB and includes transportation from your accommodation, equipment, and meals while you're out at sea.
6. Explore the viewpoints.
| | |
| --- | --- |
| Entrance fee | Free |
| Minimum price to spend | 300-500 THB (Souvenirs) |
Viewpoint-wise, Phuket is pretty good. The island has mountains, beaches, jungles, and even a few caves to explore.
Viewpoints are usually free, and they offer an amazing view of the city.
However, if you're looking for a cheap way to level up your visit to viewpoints with your friends in Phuket, then we recommend going on a viewpoint tour!
There are so many different viewpoints that you can choose from that it would be impossible to see them all in one trip.
You can get an overview of the whole island from one angle or hike down into the jungle and explore some caves!
Of course, it's up to you where you want to go, but these tours are definitely worth the money if you're looking for something fun and adventurous!
7. Explore Phuket National Parks.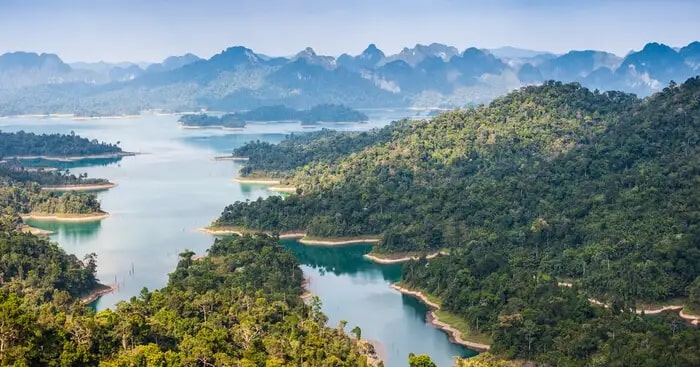 Entrance fee
(varies depending on the park)
Approximately:
200 THB (adults)
100 THB (children)
If you're looking for cheap things to do in Phuket, visiting a national park is a great option. The national park has a variety of activities to keep you busy.
The most popular is hiking, but there are also rafting trips and canoeing available. In addition, you can choose from various tours that start at different times and end at different locations, so there's something for everyone.
What activities are available in Phuket's National Parks?
1. Trekking: With its rocky terrain and limestone hills, Phuket National Parks are the ideal location for thrilling trekking excursions, particularly in parks like Khao Phra Thaeo and Phang Nga Bay.
2. Picnics: Phuket's stunning National Parks are the perfect place to spend time in nature and enjoy a glorious day. Such soothing activities are ideal for the beautiful Saphan Hill National Park's lakeside picnic areas.
3. Scuba diving: Thanks to Phuket's coastline location, you can engage in thrilling water activities like diving, snorkelling, and scuba diving in protected areas like Koh Similan, where you can see more than 200 different kinds of coral below.
4. Boating: Kayaking, canoeing, and other water-related sports are some more thrilling things to do in these national parks. Visit the Sirinath National Park, which features lovely mangrove woods that you may tour by boat.
8. Pamper yourself at a local spa!
| | |
| --- | --- |
| Minimum price to spend | 300-500 THB |
Spas in Phuket are some of the best places to relax and unwind. You can enjoy a massage or a facial, or just take a break from the sun with a cup of tea and some magazines.
The best part is that they're inexpensive—and there are so many different kinds of spas that you could spend all day trying them out!
You'll be completely pampered from head to toe—and it doesn't have to be fancy! A day at the spa is a great way to relax and unwind after your long day on the beach.
An average massage lasts for about two hours and costs 300–500 baht. Costing between 300 and 400 baht, a foot massage lasts for roughly 40 to 50 minutes.
If you don't want to spend too much money on this trip, make sure you look around for coupons before heading over there. It's also a good idea to make reservations ahead of time so that you don't have to wait in line at peak times.
9. Book at cheap hotels.
| | |
| --- | --- |
| Minimum price to spend | 400-600 THB |
When you're planning your trip to Phuket, Thailand, it can be tempting to book at a luxury hotel. But why not save some money and get a deal on your accommodations?
Here are some tips for finding cheap hotels in Phuket:
1. Booking directly through the hotel's website is usually the cheapest option.
2. If you're looking to stay in a resort town like Patong Beach or Kata Beach, ask around at local shops and restaurants to see if any have good deals available.
3. You could also book through online sites, such as Booking.com, Airbnb, or Agoda. 
Although booking directly at hotels will cost you less than booking on these sites, you could also get vouchers and promo here that will give you discounts.
4. If you're looking for something long term, consider renting an apartment or condo instead of staying in a hotel room.
These options tend to be cheaper than hotels by a wide margin—and they can have better amenities such as kitchenettes and washers/dryers!
10. Discover Bangla Road.
| | |
| --- | --- |
| Minimum price to spend | 100 THB (drinks) |
If you're in Phuket and have a few days to spare, we recommend exploring Bangla Road. It's a pretty short walk from the pier, but it's an interesting little area to take in.
You'll find some of the best seafood restaurants on this street and plenty of souvenir shops.
Bangla Road is the most popular street in Phuket. It's home to several bars, restaurants, and shops where you can enjoy a drink or meal at reasonable prices.
It's a street filled with shops and restaurants that are unique to Phuket, and it's always bustling with tourists. So if you're looking for an authentic experience, this is your place!
11. Visit Old Phuket Town
| | |
| --- | --- |
| Minimum price to spend | 100 THB (Antiques/ Souvenirs) |
Strolling through the old town of Phuket is a quintessential part of the island's charm, and it's easy to see why. The narrow streets are lined with gorgeous colonial buildings, and each one seems to have been designed by an architect of genius.
If you're not in the mood for shopping, there's also plenty of outdoor space for relaxing with a book or a glass of wine under the shade of a palm tree.
And if you still have time for shopping, you'll find that everything here is reasonably priced—and made from local materials–so there's no need to hurry back home.
You can also grab lunch or dinner at one of the many local restaurants, which offer some of the best food in all of Phuket.
12. Have fun at Baan Teelanka!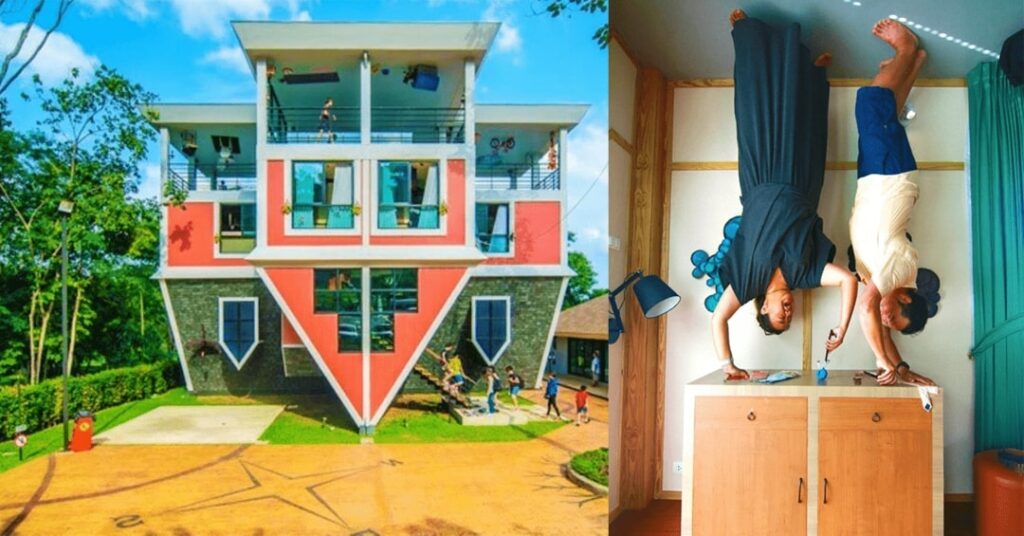 One of Phuket's most striking attractions is Baan Teelanka (Thai for Upside Down House). The design of this attraction makes it a fantastic location for taking beautiful pictures.
As you go around this gravity-defying exhibit, be prepared to feel a little lost. A three-story home with a large number of rooms that are all completely furnished and waiting for pictures of you walking along the ceilings!
There are two escape rooms there that make the most of the upside-down environment, so it's more than simply a place for bizarre photo opportunities! 
13. Tune in to the Simon Cabaret Show.
If you're looking for something entertaining to do in Phuket but don't want to break the bank, then a night out at the Simon Cabaret is definitely a good choice!
The show is a great way to spend an evening with your friends and family, and the price is so affordable that even your grandma can come along!
The show features all kinds of fun things like singing and dancing, as well as acrobatics from some of the world's best performers.
Phuket is the perfect place to enjoy a show. The island is home to some of the best performances in the country, and you can see them all here.
From cabaret to musicals and everything in between, there's a show for everyone. Whether you're looking for something lighthearted or want a good laugh, Phuket has it covered.
FAQs about Cheap Things to Do in Phuket